September 19th

Half Way to Saint Patrick's Day
Bull Feeney's Irish Restaurant and Pub – 5-8:00 pm
t is that time of year for the Irish American Club's Half Way to Saint Patrick's Day Parade Fundraiser at Bull Feeney's on Thursday, September 19th from 5 to 8 pm with live music, beer special and raffle. Come join your friends from many of Maine's Irish Organizations to help support the Saint Patrick's Parade 2020. Your support is deeply appreciated.
Celebrate Half – Saint Patrick's Day And Support the 2020 Saint Patrick's Parade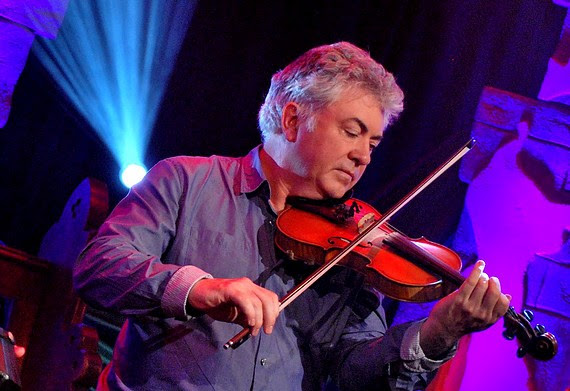 Wednesday, Ocotober 2nd
Gerry O'Connor with Kevin McElroy
Port City Blue – Congress Street
7:30 pm
One of Ireland's most highly-lauded fiddlers is coming to Blue this October. Fiddler Gerry O'Connor, from Dundalk, Co. Louth, plays in the fluid, lyrical style of the great Sligo masters and relates stories of his lifetime in the music with the humor, humility and eloquence inherent to the Irish diaspora. Gerry's live performances rise above the usual recital, creating a background to pull the listener in, encouraging them to participate and eventually arriving at the end of the musical journey, all the wiser, fully sated and yet ready for more.
Gerry had an authentic upbringing in traditional Irish music, growing up in a family of musicians, dancers and singers and performing from an early age. He won numerous All Ireland awards in a range of duets, trios and céilí band as well as becoming an accomplished step-dancer which gives his music its rock-steady rhythm and the pulse (or "lift") commonly attributed to the great players in the tradition. Gerry has performed all over the globe with many legendary Irish ensembles, including Skylark, Planxty, Bothy Band, De Danann, Boys of the Lough and The Chieftains. Gerry's solo CD Journeyman was rated in the top five Albums of 2004 by The Irish Times.
Gerry will be joined by Kevin McElroy on guitar for this show
For more information email: Tom@boghat.com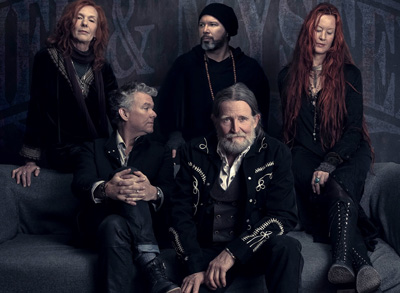 Ocotober 10th
Night of Grief & Mystery Tour
Maine Irish Heritage Center
7:00-9:30 pm
Friends are forged on the dark road heading out of town. And so we head there again, sojourning across the continent in the name of psychic sanity and spiritual resolve in these most troubled and troubling of times.
These are nights in which love letters to life are written and read aloud. There's some boldness in them. They have that tone. These nights have the mark of our time upon them, and they're timely, urgent, alert, steeped in mortal mystery. They're quixotic. They have swagger. What would you call such a thing? We call them Nights of Grief & Mystery.
Part poetry, part lamentation, part book reading, part ribaldry, part concert, part lifting the mortal veil and learning the mysteries there…that's what's in store. Stephen and Gregory are joined on this tour by keyboard/vocalist Lisa Hodgson, bass/vocalist Colleen Hodgson, and drummer Adam Bowman.
To purchase tickets, click here.
July – October

Historical Walking Tour In Portland's Irish West End
West End, Portland
Step back in time and explore the origins of Portland's Irish community with a stroll through the neighborhood anchored by the former St. Dominic's parish. Visit significant historical sites and hear stories of the Irish immigrants who worked Portland's docks, built its railroads and made countless contributions to the city's civic life.
The tour begins inside the former sanctuary at the Maine Irish Heritage Center, 34 Gray Street and ends with a visit to the Portland Fire Museum, 157 Spring Street.
Join us after the tour at MIHC for tea, coffee and Irish soda bread until 1:30 p.m.
This 90-minute walking tour will be offered to MIHC members the second Wednesday of the month, July through October 2019
● July 10, 10:00 – 11:30 a.m.

● August 14, 10:00 – 11:30 a.m.
● September 11, 10:00 – 11:30 a.m.
● October 9, 10:00 – 11:30 a.m.
Space is limited and reservations are requested. Contact maineirish@maineirish.com to reserve your spot.
Tell your friends! Ask them to consider becoming a member of the Maine Irish Heritage Center to take advantage of this great member benefit.
September thru December and January thru May

Irish Language Classes
Maine Irish Heritage Center – first class starts September 13th
he Irish American Club is pleased to announce the dates for this years Irish Language Classes. Dennis Gallagher will be leading the classes again and we appreciate his dedication.
The classes will be given in 2 sessions: September through December and then again January through May. First class is Sept 13th.
The cost for each session will be $20 for IAC members and $40 for non-members.
FMI: dgalla357@gmail.com
The dates are also noted on the Clubs website: www.irishofmaine.org/event/language-class/
Wednesday October 2nd

MIHC Book Group
Maine Irish Heritage Center Library – 6 pm
What: We will be reading "Ancient Light" by John Banville
"Ancient Light" by John Banville is a Man Booker award winning novel that explores the concept of memory. Actor Alexander Cleave an actor in the twilight of his career reflects on his life.
Facilitator: Susan Flaherty, MIHC Librarian
Light refreshments will be served.
If you have any questions reach out to Sue at suejflaherty@gmail.com
We plan to meet every other month. The next meeting will be Wed. December 4th.
October 3 & 17, November 7, 14 & 21

Ceili Dance Classes
Maine Irish Heritage Center – 7:00 – 8:30 pm
The Irish American Club is pleased to announce that Ceili dance classes will be held again this fall. Morrigan Burns will be leading the classes from 7-8:30 pm downstairs at the Maine Irish Heritage Center.
Cost will be $15 for IAC members, $25 for non-members for the whole session or $3 and $5 respectively for drop-ins. Exact change or checks please
All are welcome! No experience or partner necessary!! Great fun and learning in a casual group.
For more information: https://www.irishofmaine.org/events/
October 10th – 20th

Irish American Club Tour
Ireland
Independent Ireland offers a joint collaboration that merges your vision with the expertise of a specialized Ireland vacation consultant. The end result is the creation of the ultimate custom-made travel experience. This trip is all about YOU. Your personal discovery of a grand destination, your connection to the sights, your reaction to the sounds…take it all in at your own pace, it's your adventure and our expertise.
For more information visit independentireland.com

November 9th

Annual Celtic Christmas Fair
Maine Irish Heritage Center
Our Annual Celtic Christmas Fair will be held November 9, 2019. This will be the tenth year we have combined forces with Mercy Hospital, St. Luke's, State Street Church and  75 State Street to hold holiday fairs on the same day, resulting in the State Street Holiday Stroll. Every year the event has grown and we look forward to an even larger turnout in 2019.
The Celtic Christmas Fair features a light luncheon menu, beverages, baked goods, a raffle table, live musical entertainment, as well as a performance by the Stillson School of Irish Dance. We draw crowds to the Celtic Christmas Fair for the beautiful artistry as well as the luncheon and lively entertainment. We hope you can join us for what has become a wonderful holiday tradition.
Download the Celtic Fair Artist Sign-up sheet.