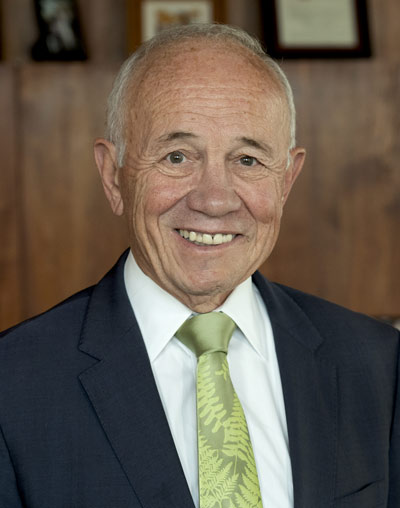 Friday, November 15th
12th Annual Claddagh Celebration Honoring George N. Campbell, Jr.
Maine Irish Heritage Center
5:00 pm
George N. Campbell, Jr. grew up on a farm in Brewer, Maine, learning the lessons of hard work and the importance of community. As an 11-year-old he saw the family farm burn to the ground and witnessed the community uniting to rebuild the homestead.
He traces his Irish roots through his great-grandfather who emigrated from Ireland to New Brunswick. His grandfather came to Brewer and worked as a street sweeper, possibly laying the ground for George's future work in transportation.
His strong work ethic and strategic leadership skills have been on display during his decades-long professional career leading municipalities, state agencies and several notable private entities. He served as Mayor of Portland and led fundraising efforts for numerous community organizations and the University of
Southern Maine Foundation.
Currently a partner and owner of Treadwell Franklin Infrastructure Capital and Sewall, George lives in Augusta with his wife Dawn Stiles. They celebrate the bounty of family with children, stepchildren, grandchildren and one very spoiled dog named Murphy.
Sponsorship Levels:
Diamond: $10,000 –Click here to be a Diamond sponsor.
Emerald: $5,000 – Click here to be a Emerald sponsor.
Gold: $2,500 – Click here to be a Gold sponsor.
Silver: $1,000 – Click here to be a Silver sponsor.
Pewter: $500 – Click here to be a Pewter sponsor.
Friend: $300 – Click here to be a Friend sponsor.
Individual Tickets: $125 – Click here to buy individual ticket(s).
All purchases will be processed through Paypal. You can use your Paypal account or any credit card. If you wish to make a purchase offline and send us a check, please download our mail-in form here. Please provide your contact info in the special instructions box in Paypal. Thanks for your support!
For more information email: maineirish@maineirish.com
November 9th

Annual Celtic Christmas Fair
Maine Irish Heritage Center
Our Annual Celtic Christmas Fair will be held November 9, 2019. This will be the tenth year we have combined forces with Mercy Hospital, St. Luke's, State Street Church and  75 State Street to hold holiday fairs on the same day, resulting in the State Street Holiday Stroll. Every year the event has grown and we look forward to an even larger turnout in 2019.
The Celtic Christmas Fair features a light luncheon menu, beverages, baked goods, a raffle table, live musical entertainment, as well as a performance by the Stillson School of Irish Dance. We draw crowds to the Celtic Christmas Fair for the beautiful artistry as well as the luncheon and lively entertainment. We hope you can join us for what has become a wonderful holiday tradition.
Download the Celtic Fair Artist Sign-up sheet.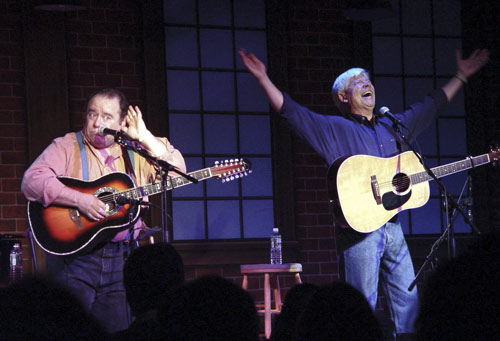 November 29th

Schooner Fare Concert
Maine Irish Heritage Center
Brothers Chuck and Steve Romanoff begin their 44th year as Schooner Fare with return engagements to some of the most venerable venues for folk and acoustic music. From Washington, D.C.'s Birchmere to Maine's Chocolate Church Arts Center, Schooner Fare performs lively concerts to folks of all ages, singing such signature original songs as Portland Town, Day of the Clipper, We the People, and Scuttlebutt with high spirits and their unique brand of Maine's Down East humor.
Purchase a Members ticket here.
Purchase a Non-Members ticket here.
Tickets can also be purchased at Bull Moose Music
July – October

Historical Walking Tour In Portland's Irish West End
West End, Portland
Step back in time and explore the origins of Portland's Irish community with a stroll through the neighborhood anchored by the former St. Dominic's parish. Visit significant historical sites and hear stories of the Irish immigrants who worked Portland's docks, built its railroads and made countless contributions to the city's civic life.
The tour begins inside the former sanctuary at the Maine Irish Heritage Center, 34 Gray Street and ends with a visit to the Portland Fire Museum, 157 Spring Street.
Join us after the tour at MIHC for tea, coffee and Irish soda bread until 1:30 p.m.
This 90-minute walking tour will be offered to MIHC members the second Wednesday of the month, July through October 2019
● July 10, 10:00 – 11:30 a.m.

● August 14, 10:00 – 11:30 a.m.
● September 11, 10:00 – 11:30 a.m.
● October 9, 10:00 – 11:30 a.m.
Space is limited and reservations are requested. Contact maineirish@maineirish.com to reserve your spot.
Tell your friends! Ask them to consider becoming a member of the Maine Irish Heritage Center to take advantage of this great member benefit.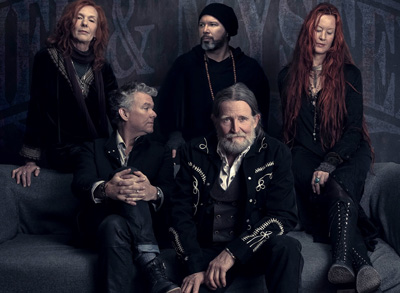 Ocotober 10th
Night of Grief & Mystery Tour
Maine Irish Heritage Center
7:00-9:30 pm
Friends are forged on the dark road heading out of town. And so we head there again, sojourning across the continent in the name of psychic sanity and spiritual resolve in these most troubled and troubling of times.
These are nights in which love letters to life are written and read aloud. There's some boldness in them. They have that tone. These nights have the mark of our time upon them, and they're timely, urgent, alert, steeped in mortal mystery. They're quixotic. They have swagger. What would you call such a thing? We call them Nights of Grief & Mystery.
Part poetry, part lamentation, part book reading, part ribaldry, part concert, part lifting the mortal veil and learning the mysteries there…that's what's in store. Stephen and Gregory are joined on this tour by keyboard/vocalist Lisa Hodgson, bass/vocalist Colleen Hodgson, and drummer Adam Bowman.
To purchase tickets, click here.
October 3 & 17, November 7, 14 & 21

Ceili Dance Classes
Maine Irish Heritage Center – 7:00 – 8:30 pm
The Irish American Club is pleased to announce that Ceili dance classes will be held again this fall. Morrigan Burns will be leading the classes from 7-8:30 pm downstairs at the Maine Irish Heritage Center.
Cost will be $15 for IAC members, $25 for non-members for the whole session or $3 and $5 respectively for drop-ins. Exact change or checks please
All are welcome! No experience or partner necessary!! Great fun and learning in a casual group.
For more information: https://www.irishofmaine.org/events/
September thru December and January thru May

Irish Language Classes
Maine Irish Heritage Center – first class starts September 13th
he Irish American Club is pleased to announce the dates for this years Irish Language Classes. Dennis Gallagher will be leading the classes again and we appreciate his dedication.
The classes will be given in 2 sessions: September through December and then again January through May. First class is Sept 13th.
The cost for each session will be $20 for IAC members and $40 for non-members.
FMI: dgalla357@gmail.com
The dates are also noted on the Clubs website: www.irishofmaine.org/event/language-class/