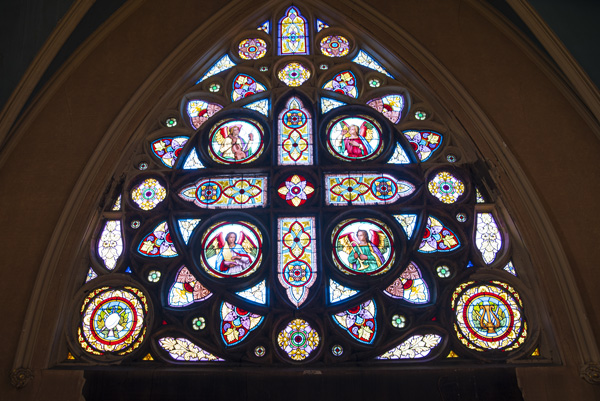 Dear Friend,
If the walls of The Maine Irish Heritage Center (MIHC) could talk, imagine the stories they would tell about our forebearers upon their arrival in Portland in the early 1800s. Their chance to attend Mass– the "Cathedral for the Irish" –the former St. Dominic's Church, represented the freedom and hope legions of immigrants craved in fleeing from the Penal Laws of their homeland. Their chance to own property and make a life and a living was an answer to a prayer.
As we approach the 200th anniversary of Maine's statehood, the influence of so many Irish immigrants – one in six Mainers today – cannot be understated. The Maine Irish Heritage Center stands as a resounding reminder and archive of that fact.
Today, we are asking you to help us make it shine by joining our efforts to restoring its original architectural luster.
This year, all gifts to the Maine Irish Heritage Center annual fund will be dedicated to the resto- ration of the building's façade on Gray Street.
The stone steps, the doors and the exquisite Rose Window are all a part of this long overdue preser- vation. With your help, we will also add new carpeting in the vestibule and make it handicap accessible.
Thank you for all that you have done and continue to do to support and sustain this important cultural and architectural icon.
Your gift this holiday season to the MIHC will help ensure that this landmark building stands as a beacon of hope and that the story of the Irish in Maine lives on for the benefit of generations of all Maine people.
Our very best wishes to you and your family.
Sincerely yours,
Mark Hutchins
Mark Hutchins
Chair, Board of Directors